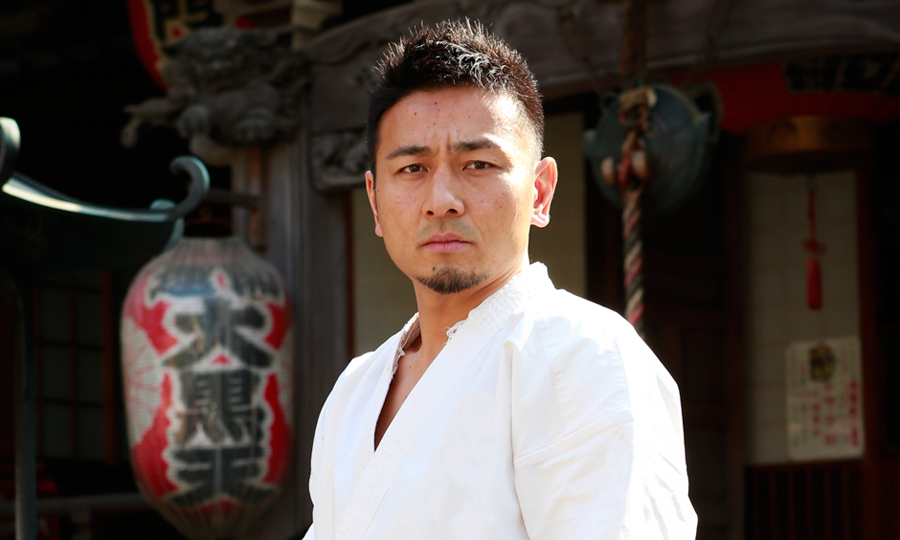 Kazuya Yasuhiro
Martial Arts Expert/Head of the Higashi Yamato branch of YASUHIRO DO-JO
Ambassador of Tourism for Amamiooshima and Asahikawa city
Born 22nd of August 1976 in Asahikawa city, Hokkaido, Japan
Graduated from the Japan Physical Education University
In 2002 He participated in the first K-1 WORLD MAX tournament with the nickname 'The Prince of Karate'.
As the only Karate specialist in the K-1 middle class section, he strongly challenged each opponent and excited the martial arts world with his dynamic spinning kick and knockout punch.
In 2004, in the first mixed rule K-1 tournament (the rules changed each round between general and K-1 rules) he fought against Yamamoto Kid nicknamed the son of god, which is a match that went down in history.
He has also fought against many top world class fighters including Masato, Andy Souwer, Takayuki Kohiruimaki, Mongolian Karate experts, Chinese martial arts champions and many others. He is recognized as being the Japanese martial arts expert that carries the soul of Karate.
He is currently holding exhibitions and training sessions throughout Japan and is popular for being the hero of the Karate world. On the 3rd of March 2015, as part of the 30th anniversary of the National Karate Championship, he will be participating in a 2 minute 2 round exhibition match governed under karate rules. He is now being noticed for attempting to create a new wave in the karate world.